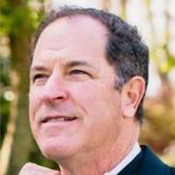 Ron Barshop began his career at Phone Power, an inbound telemarketing tax service. In just two years as Executive Vice President, Ron singlehandedly took the business from five to 50 employees and recruited major clients like Walmart, Hilton Hotels, and McDonalds — all before the age of 25.
He took his talent for business growth to the Financial Process Group, which went from 3 to 50 employees and became a Top 2% performer under Barshop's leadership. In his next role as President of a multi-city radio network, he raised several million dollars in capital and increased station revenues by 120% in just 18 months.
Barshop's move into primary care began when he co-founded and presided over AMPD, an ancillary income provider for PCP offices, and Smart Allergy Labs, which served 50 clinics over three states in its first nine months alone.
Today, Barshop is CEO of Beacon Clinics, a leading ancillary income provider for primary care providers. Beacon is top-in-class for improving allergy outcomes, increasing patient volume, and developing industry-leading safety protocols.
Barshop's work has won him numerous leadership awards and honors in Texas, most recently being named CEO of the Year 2019 by IAOP. He has served on multiple statewide and San Antonio civic boards.
Barshop has led several capital campaigns for non-profits, all of which exceeded their original funding goals. He has led two angel networks, including Angel SA, and has helped to raise over $100m in angel capital for start-ups like RackSpace in his role as Chair of The Capital Network.
Barshop lives in Houston, has three adult sons, and has completed ten marathons and counting.