Podcast: Play in new window | Download
Subscribe: Apple Podcasts | Google Podcasts | Spotify | Stitcher | Email | TuneIn | RSS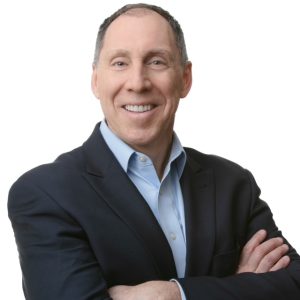 In this episode Ron chats with Dr. Zeev Neuwirth. Zeev is a healthcare executive, author, and host of the "Creating a New Healthcare" podcast. Here, he delves deep into the innovative realms of employee health and the transformative potential of digital technology in healthcare. Zeev also shares insights from his book "Beyond the Walls: MegaTrends, Movements and Market Disruptors Transforming American Healthcare".
Zeev Neuwirth, MD is a healthcare executive with over 15 years of clinical practice in Internal Medicine and another 15 years in clinical operations, quality improvement, care redesign, population health and innovation. He has served as an industry adviser to numerous digital health companies. His work to improve and transform healthcare delivery have been featured in Newsweek, Forbes, Fast Company, WebMD, The Yale School of Management Journal, and two Harvard case studies.
In 2017 Dr. Neuwirth launched a podcast entitled Creating a New Healthcare. It was named as one of the most popular healthcare podcasts of 2018 and awarded "Healthcare Podcast of the Year" in 2019 by the Healthcare and IT Marketing Community. It continues to be one of the leading healthcare podcasts.
In 2019, Dr. Neuwirth published his first book, Reframing Healthcare – A Roadmap for Creating Disruptive Change. which achieved Amazon #1 New Release status in the domain of healthcare administration and policy. Based on in-depth interviews with hundreds of healthcare leaders and entrepreneurs, it outlines the market trends re-shaping healthcare, and a comprehensive and scalable approach to transforming healthcare delivery.
In September 2023, Dr. Neuwirth published a second book, Beyond The Walls – Megatrends, and Market Disruptors Transforming American Healthcare.  This book achieved Top New Release on Amazon, in the category of Hospital Administration. It outlines a 3-part strategy for the transformation of American healthcare and documents dozens of examples of the visionary, courageous entrepreneurs and leaders who are transcending the constraints of our legacy past.
Dr. Neuwirth is an alum of Tufts University and the University of Pennsylvania School of Medicine. He received a Masters in Healthcare Management from the Harvard School of Public Health, where he continues to lecture. He is also a lecturer at the Yale School of Public Health, and a frequent speaker at national symposium and board retreats.