Podcast: Play in new window | Download
Subscribe: Apple Podcasts | Google Podcasts | Spotify | Stitcher | Email | TuneIn | RSS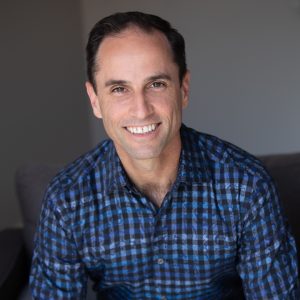 In this episode Ron chats with Andrew Poles, Co-Founder of Impact Speaking Lab. Here they discuss communication in the world of healthcare, especially when it comes to the current COVID-19 pandemic. He dives into the importance of communication when we are all stuck at home and the importance of micro-gatherings and human interaction even while remote.
Andrew Poles has been a professional seminar leader and is a former senior program leader for one of the world's largest personal and professional growth, training, and development companies, having coached tens of thousands of people in individual and group settings for over 16 years. He is an expert in empowering people to discover the unique message they have to communicate, and in enabling them to break through the barriers that keep them from fully expressing that message in a way that it gets heard and makes an impact.
Andrew has also enjoyed the success of being a small business owner and has managed and grown several multi-million-dollar businesses in the furniture and construction industries.
His unique ability to connect with people and bring authenticity and integrity into the domains of communication and business have allowed Andrew to combine the power of speaking with the science of making an impact in both the personal and professional domains.
Currently, Andrew is the co-founder of Impact Speaking Lab. Impact Speaking Lab delivers ground-breaking courses to the public and in businesses, training participants in public speaking, business presenting, pitching, and communication, by utilizing its own proprietary methodology grounded in the neuroscience of communication. Impact Speaking Lab's courses enable participants to speak reliably, powerfully, and confidently with impact in any speaking context to audiences of any size.