Podcast: Play in new window | Download
Subscribe: Apple Podcasts | Google Podcasts | Spotify | Stitcher | Email | TuneIn | RSS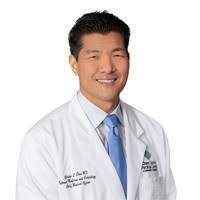 In this episode Ron chats with Dr. Gordon Chen, the Chief Medical Officer of ChenMed. Here they discuss the growth of ChenMed and what makes it so special when it comes to senior care. They also cover the importance of constant and convenient communication with a primary care provider and having them involved in all care. Gordon also discusses how Coronavirus is evolving healthcare in areas such as increased telehealth usage.
Dr. Gordon Chen is the Chief Medical Officer of ChenMed, a physician-led primary care practice whose goal is to deliver affordable care and superior experience to seniors across the United States. Dr. Chen, who leads the ChenMed clinical model, is directly responsible for the management of all clinicians and clinical leaders, clinical training, quality, outcomes, physician culture, and medical costs. Prior to his national CMO role, Dr. Chen was Senior Vice President of clinical affairs and president of ChenMed's South Florida operations. Since formally joining ChenMed in 2011, Dr. Chen has helped ChenMed expand from six medical centers to 39 centers across nine U.S. markets. He has hired and trained more than 150 providers on ChenMed's unique value-based health care delivery system.
Dr. Chen holds a bachelor's degree in economics from Brown University as part of Brown's Program of Liberal Medical Education. Following the family tradition, Dr. Chen accepted a scholarship to attend the University of Miami School of Medicine. Dr. Chen remained in Miami for his internal medicine and cardiology training. He is board certified in internal medicine, cardiovascular disease, and echocardiography.