Podcast: Play in new window | Download
Subscribe: Apple Podcasts | Google Podcasts | Spotify | Stitcher | Email | TuneIn | RSS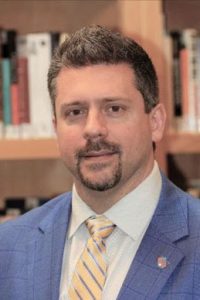 In this episode Ron chats with James Dunavant, the Executive Director of the Free Market Medical Association. James is a champion for price transparency and the free market medical movement. Here they discuss the rising costs and worsening benefits in healthcare. They do a deep dive into what the free market with transparent cash pricing looks like and how it benefits every party involved.
The FMMA Matches a willing buyer with a willing seller of valuable healthcare services. That is the goal of everyone involved in this movement. They help identify patients willing to pay cash, doctors willing to list their prices, businesses attempting to provide affordable quality insurance, and providers/services/and patient advocates that are helping make everything work.
James Dunavant serves as the Executive Director for the FMMA. Mr. Dunavant possesses more than ten years of success in academic fundraising and managing comprehensive capital campaigns for private and public institutions. His extensive experience includes event management, corporate and foundation relations, and prospect management. Prior to his work in institutional development, Mr. Dunavant spent nearly ten years in the book industry managing major business to business client relationships and marketing programs across higher education and international markets.