Podcast: Play in new window | Download
Subscribe: Apple Podcasts | Google Podcasts | Spotify | Stitcher | Email | TuneIn | RSS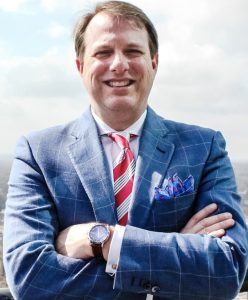 In this episode Ron chats with Carl Schuessler, Managing Principal, BenefitStrategies, LLC. and Mitigate Partners, LLC. Here they discuss how to bring back "neighborhood healthcare" to communities, eliminating the counterproductive barriers, getting back to to the "Marcus Welby, M.D." way of healthcare. Carl talks about his experience removing PBM, the TPA, and BUCAHs from the healthcare equation. They do a deep dive into how healthcare can transform for the future, and how it already has transformed in some areas.
Carl runs an intentionally small "concierge" consulting firm offering a unique approach to benefits management to a select group of clients, Benefit Strategies provides Insurance, Risk Management and Employee Benefits Consulting.
Serving as a Population Health Manager specializing in Cost Containment and Risk Mitigation, the partners pride themselves on their ability to be creative in designing innovative, optimum plans and helping companies and individuals make the most of their financial resources by serving as a Fiduciary and Steward of health plan dollars. With more than 25 years of experience in employee and executive benefits consulting and financial planning experience, Carl offers clients improved cash flow, saves money and retains top talent with well-structured employee benefit and financial planning solutions. He is also an accomplished speaker and author.
After spending the last 4 years searching for the best in class Healthcare Solutions to solve the Healthcare Jigsaw Puzzle, by integrating these to significantly reduce his clients' health plan spend, Carl created and trademarked FairCo$t, a health plan design he pioneered.
Carl has successfully networked with other trusted vendors such as insurance companies, PBM's, TPA's, health care destinations, employee benefit communication companies, and onsite clinics. To the delight of his clients, he has a proven track record of bringing comprehensive solutions to businesses regarding healthcare costs, benefit design, improved medical outcomes and improved employee communications. Carl is an employer advocate and provides easily understood solutions and encouragement to employers.