Podcast: Play in new window | Download
Subscribe: Apple Podcasts | Google Podcasts | Spotify | Stitcher | Email | TuneIn | RSS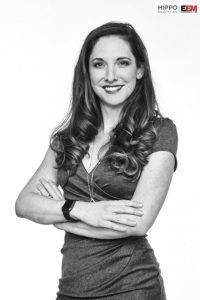 This episode features Dr. Jamie Hope, Keynote Speaker, Bestselling Author and Attending Physician at Beaumont Health Royal Oak's Level 1 Trauma Tertiary Care Center. Here she discusses the importance of helping patients to change their lifestyles so that do not have to go the ER later in life by improving the primary care model. She also dives into how the EHR becomes a barrier between doctor and patient interaction and it takes away from the human connection. Jamie also takes on the topic of workplace violence and how it can be prevented and properly handled.
Dr. Jaime Hope is an attending physician at Beaumont Health Royal Oak's Level 1 Trauma Tertiary Care Center, one of the busiest in the country.  She also provides care at a rural critical access hospital in Harbor Beach, MI.  She is a graduate of the Mich State Univ College of Human Medicine and completed residency at Beaumont Health, Royal Oak.  She completed her Fellowship in Medical Education through the OUWB School of Medicine.
Dr. Hope is an Assistant Professor at OUWB School of Medicine and an enthusiastic educator in clinical medicine and the Promotion and Maintenance of Health course.  She is also the faculty advisor for the Lifestyle Medicine Interest Group and has helped spearhead multiple community service projects.  Her efforts and dedication to her students led her to receive the nomination for the 2018 Arnold P Gold National Humanism Award.
Dr. Hope serves on the Patient Experience Committee, the Human Trafficking Task Force, The Pain Management Steering Committee, the Curriculum Integration Committee, and the BMG Service Excellence Committee, The Patient Family Advisory Council, and is passionate about promoting good patient-physician relationships.
Dr. Hope has been an invited lecturer across the country on a variety of medical and health related topics.  She has done Board Review educational courses, Grand Rounds, podcasts, press conferences, television and radio appearances, and educational mastermind courses in addition to her many live audience sessions.