Podcast: Play in new window | Download
Subscribe: Apple Podcasts | Google Podcasts | Spotify | Stitcher | Email | TuneIn | RSS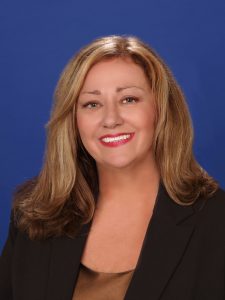 In this episode Ron chats with Jeanine Thomas, President/ Founder of MRSA Survivors Network, National Spokesperson for MRSA, MRSA Expert and Consultant. Here, they discuss the evolution of her long battle with MRSA. She also goes into detail about how that experience turned her in to an advocate for other MRSA survivors. Since founding the MRSA Survivors Network, she has lead the fight against MRSA and helped its survivors be heard. Jeanine is a true voice for change!
Ms. Thomas has been a marketing executive in international travel and tourism for over 20 years. She has worked with major foreign corporations and worked for the Government of Thailand as their National Marketing Director of the Americas. She has helped to organize medical missions to northern Thailand hill tribes, who have no medical assistance.
Ms. Thomas founded MRSA Survivors Network in early 2003 due to having been critically ill with a MRSA infection, sepsis and C. difficile from ankle surgery. Her organization was the first in the U.S. to raise the alarm about the MRSA epidemic, healthcare-acquired infections (HAI's) and antibiotic resistance (AMR) to state and federal health officials in the U.S.
Ms. Thomas worked with then Illinois State Senator Barack Obama to pass the Hospital Report Card Act that mandated infections and patient/nurse ratios be publicly reported and it passed in 2003.
Ms. Thomas was the first advocate in January of 2006 to initiate in the U.S. mandated screening (universal) and public reporting of MRSA infection rates in the Illinois General Assembly. She initiated legislation again in January of 2007 – The MRSA Screening and Reporting Act which mandated screening for MRSA in all Illinois hospitals for ICU and at- risk patients and mandated MRSA infection rate reporting.  The bill passed and was signed into law by the Governor on Aug. 20, 2007; making Illinois the first state to pass and enact mandated screening in the U.S. Five other states have since passed similar legislation.
Ms. Thomas also works on a federal level with her U.S. congress members on MRSA, healthcare-acquired infection and antibiotic resistant bacteria issues and has worked on three federal bills for mandated MRSA screening and reporting.
Ms. Thomas initiated legislation in 2011 in the Illinois House and Senate to mandate that MRA, C. diff and VRE be put on death certificates if it was a contributing factor or cause of death. It passed unanimously and the first state to have all three pathogens mandated on death certificates.
Ms. Thomas launched and announced World MRSA Day, Oct.2 and World MRSA Awareness Month, October in January of 2009 and the first Inaugural World MRSA Day Kick-off Event was held on Oct. 1, 2009 at Loyola University Chicago. Initiated by MRSA Survivors Network, U.S. Senate Resolution 301 (IL Sen. Durbin) passed Oct. 5, 2009, designating World MRSA Day, October 2 and World MRSA Awareness Month, October.