Podcast: Play in new window | Download
Subscribe: Apple Podcasts | Google Podcasts | Spotify | Stitcher | Email | TuneIn | RSS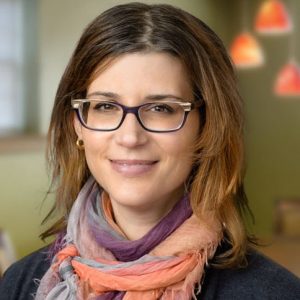 In this episode Ron chats with Stacey Richter, Host of the Relentless Health Value Podcast. Here she discusses her biggest takeaways from the excellent guests she has had on her podcasts over the years. She does a deep dive into the best innovation and ideas happening in healthcare today. She touches on insurance, primary care, digital health, the future of healthcare, and more.
Each week on the award-winning Relentless Health Value Podcast, Stacey uses her voice and thought leadership to provide insights for healthcare industry decision makers trying to do the right thing. Each show features expert guests who break down the industry's twists and tricks to help improve outcomes and lower costs. Relentless Health Value is a top 100 podcast on iTunes in the medicine category and reaches tens of thousands of engaged listeners from across the care continuum.
When not hosting the podcast, Stacey is co-president of Aventria Health Group, a consultancy and specialized marketing agency. Aventria does one thing: helps pharmacy, pharma, digital health, health system and professional society clients improve patient outcomes by creating and leveraging collaborations with other health care organizations.
In 2019, Stacey co-founded QC-Health, a cause-driven benefit corporation seeking to leverage the experience of its founders in pursuit of healthcare's quadruple aim. Currently, QC-Health offers tools that make it easier for teams to deliver guideline-driven care or connect patients to relevant help and resources. QC-Health also has resources to help provider organizations direct-contract with employers, and successfully package and commercialize proven approaches to better patient care and outcomes.
Stacey studied economics at the University of Pennsylvania and the University of Stockholm. For more than 20 years, Stacey has innovated healthcare solutions that are win-wins for stakeholders, and, most of all, the patient.