Podcast: Play in new window | Download
Subscribe: Apple Podcasts | Google Podcasts | Spotify | Stitcher | Email | TuneIn | RSS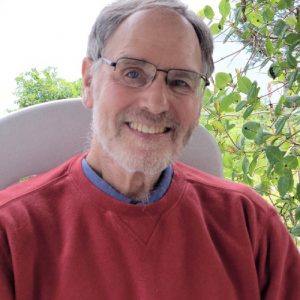 In this episode Ron chats with Dr. John Abramson, Author of the book "Sickening: How Big Pharma Broke American Health Care and How We Can Repair It". Here, they discuss John's new book and discuss the problem that is Big Pharma, which funds most clinical trials and therefore controls the research agenda, withholds the real data from those trials as corporate secrets, and shapes most of the information relied upon by health-care professionals. They also do a deep dive into fix many of the issues with Big Pharma.
After completing a residency in Family Medicine and a 2 year Robert Wood Johnson fellowship, John Abramson, MD MSc, worked as a family physician in a small town an hour north of Boston for 20 years.   He served for 7 years as chairperson of the department of family practice at Lahey Clinic. He has been on the Harvard Medical School faculty since 1997, and is currently a Lecturer in the Department of Health Care Policy. From 2005 through the present, Dr. Abramson has served as an expert in litigation involving prescription drugs and medical devices, giving him access to millions of pages of confidential corporate documents and unreleased clinical trial data. He has also served as a consultant to the FBI and U. S. Department of Justice on a case that led to the largest criminal fine in U.S. history.
Dr. Abramson has published articles in medical journals critiquing the quality of scientific evidence available to practicing physicians including: "Are Lipid-Lowering Guidelines Evidence Based" published in Lancet, "Can We Trust the Evidence in Evidence Based Medicine" in the Journal of the American Board of Family Medicine, and "Clinical Trial Data is a Public Good" published in the Journal of the American Medical Association.  Dr. Abramson was the lead author of a paper published in the BMJ (formerly British Medical Journal) titled "Should people at low risk of cardiovascular disease take a statin," and an op-ed in the NY Times titled "Don't Give More Patients Statins."   Dr. Abramson has appeared on more than 75 national television shows, including two appearances on the Today Show.  He has written additional op-ed pieces in the New York Times, LA Times and more.
Dr. Abramson is the author of two books: Overdosed America: The Broken Promise of American Medicine, published by HarperCollins in September 2004; and Sickening: How Big Pharma Broke American Health Care and How We Can Repair It, published by Mariner/HarperCollins in February 2022.