Podcast: Play in new window | Download
Subscribe: Apple Podcasts | Google Podcasts | Spotify | Stitcher | Email | TuneIn | RSS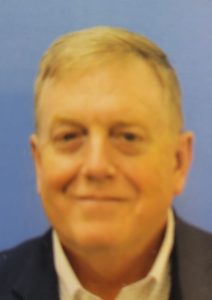 In this episode Ron chats with Dr. Mark Potts, President of Transformational Consulting, LLC. Here, Mark discusses his previous role as the Superintendent of the Ashtabula Area City Schools and how he discovered that that his employees did not have great healthcare benefits despite ever-increasing costs. This discovery led him on a journey to get a much better benefit plan for his staff that improved outcomes and ultimately saved both the school district and the plan members a significant amount of money. This inspired Mark to start Transformational Consulting so he could help other organizations get set up with much better healthcare benefits plans than then then they are currently on.
Dr. Mark Potts is the former Superintendent of the Ashtabula Area City Schools in Ashtabula, Ohio. Since leaving that position 7 months ago, he has started Transformational Consulting, LLC whose mission is shepherding schools districts and other public entities to healthcare plans that produce better health outcomes for their employees at substantial savings.
Dr. Potts is also an adjunct professor at Grand Canyon University teaching graduate education classes, and is a consultant for Bounceback, a program that helps teachers with wellness, self-care, and dealing with stress to ultimately help retain teachers in the profession.
He is a mission driven, servant leader who has also been active in his church and community.
Mark is married to Jessica, a nurse of nearly 30 years. They have a blended family with 6 children ages 20-30 – 4 of which got married in the past year.