Podcast: Play in new window | Download
Subscribe: Apple Podcasts | Google Podcasts | Spotify | Stitcher | Email | TuneIn | RSS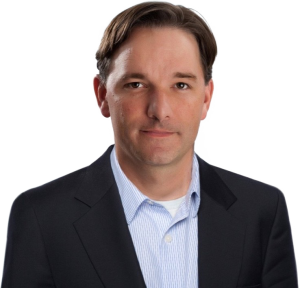 In this episode Ron chats with Donald Trigg, CEO of apree Health. Here he discusses how apree health is building the first integrated health network that combines data-driven personalization, a coordinated care model, and aligned incentives which aims to unlock value and make life better for those they serve. He also discusses his partnership with JPMorgan Chase, and what he sees in the apree Health's future.
Donald Trigg is the chief executive officer of apree Health, a combination of digital health innovator Castlight Health and advanced primary care leader Vera Whole Health.
Trigg has spent almost two decades at the intersection of health care and information technology. He served as President of Fortune 500 electronic medical record provider Cerner Corporation. As President, he held general management, P&L, and operational responsibilities for the full breadth of Cerner's business groups. Prior to his role as President, Trigg held senior leadership roles at the company including executive vice president of Strategic Growth where he led a set of businesses that encompassed Cerner's strategies around value-based care and Workforce Health. He also was managing director of the United Kingdom and Ireland, general manager of the U.S. Midwest region, and the first-ever vice president of Cerner's government practice.
Trigg also has experience scaling early-stage growth businesses. He led the execution of Natural Language Processing (NLP) leader CodeRyte's rapid growth plan, culminating in its acquisition by 3M in 2012. He also brings deep public policy experience to his role at apree Health including a decade in Washington, D.C. in senior policy roles in both the legislative and the executive branch. Trigg earned a BS from St. Lawrence University and is co-author of The New Health Economy: Ground Rules for Leaders (Georgetown University Press).