Podcast: Play in new window | Download
Subscribe: Apple Podcasts | Google Podcasts | Spotify | Stitcher | Email | TuneIn | RSS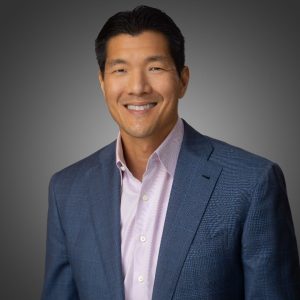 On this episode Ron has an engaging conversation with Dr. Gordon Chen, Owner, former Chief Medical Officer, and current Board Member, ChenMed Inc. He is also Co-author of "The Calling: A Memoir of Family, Faith and the Future of Healthcare." Here, Gordon answers the hard-hitting questions of why everyone isn't going full risk in value-based care, what differentiates ChenMed from other practices, why some physicians are willing to be put on waiting lists to work for ChenMed, and much more!
Gordon Chen, MD is leading a healthcare revolution. He created and oversees a world class physician development culture that empowers doctors to be the change they want to see in healthcare while fulfilling their purpose and creating personal opportunities.
Dr. Chen believes doctors can fulfill the moral imperative needed to create a healthcare delivery system that produces social justice through better health. He has developed programs to create world-class physician leaders with the influence required to spread value-based, preventive care beyond a medical center, city or even a state. His approach transforms doctors, patients, and entire communities.
After graduating from Brown University with a bachelor's degree in economics as part of Brown's Program of Liberal Medical Education, Dr. Chen followed family tradition and accepted a scholarship to attend the University of Miami School of Medicine. He remained in Miami for his internal medicine and cardiology training.
Dr. Chen is also the president of Nicaragua Medical Missions, a Christian non-profit organization that strives to create medical mission opportunities to meet the needs of multiple underserved Nicaraguan communities. Dr. Chen is married to his medical school sweetheart, Dr. Jessica Chen, ChenMed's Chief Clinical Officer. They have four children.