Podcast: Play in new window | Download
Subscribe: Apple Podcasts | Google Podcasts | Spotify | Stitcher | Email | TuneIn | RSS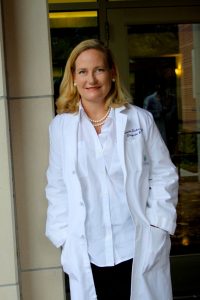 In this episode Ron talks to Dr. Cristin Dickerson. Cristin is the founder of Green Imaging. She initially practiced at Diagnostic Clinic of Houston where she served as two-term president of the 50 physician clinic and was a self funded employer. She is currently practice as a partner in Radiology Group of Houston at Medical Clinic of Houston (Sunset Clinic).
She founded Green Imaging in 2012 to provide affordable, high-quality medical imaging for uninsured and high deductible patients in Houston and rapidly expanded the company to provide services nationally for self funded employers and healthcare marketplaces. She loves being able to provide quality services to patients who often otherwise couldn't afford them and providing significant imaging cost savings to patients with healthcare coverage and to their employers without compromising quality. She is co-founder of the Houston and Dallas Free Market Medical Association chapters. She is on the national advisory board of the Association of Independent Doctors.
Green Imaging has won the Baylor University Family Business award, a Healthcare Innovation award, and a Health Value Spotlight Award at the World Health Care Congress and she received a Houston Validation Institute.
She is passionate about spreading the word that patients and physicians and employers do have great new nontraditional health care coverage options in the emerging transparent healthcare market.