Podcast: Play in new window | Download
Subscribe: Apple Podcasts | Google Podcasts | Spotify | Stitcher | Email | TuneIn | RSS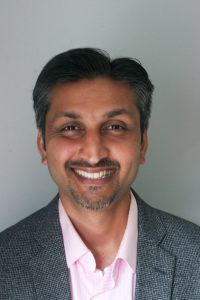 In this episode Ron chats with Vinay Patel. Vinay is the Founder of Self Insured Pharmacy Networks (SIPN). Here Vinay discusses how he ended up in pharmacy, what a PBM is, how they work, and the pharmaceutical industry. He also dives into the importance of growing from the floor and working their way up to be come a threat to the traditional pharmacy model. The ultimate goal is to drive down the costs of healthcare for consumers.
Vinay is a pharmacist executive with a 12 year career focused on population health and community pharmacy operations. His background includes integrating pharmacy programs within multifaceted healthcare teams, engineering effective clinical operations to meet HEDIS program measures, and initiating a pharmacist led hospital discharge medication reconciliation program.
In his current role as founder of Self Insured Pharmacy Networks  (SIPN) Vinay is revolutionizing how plan sponsors pay for pharmacy benefit administration. SIPN's simple, clear, value cost plus model allows plan sponsors to generate significant savings over traditional PBM spread pricing through true invoice cost of drugs and a per member per month fee that is never tied to Rx claims volume or billed charges.