Podcast: Play in new window | Download
Subscribe: Apple Podcasts | Google Podcasts | Spotify | Stitcher | Email | TuneIn | RSS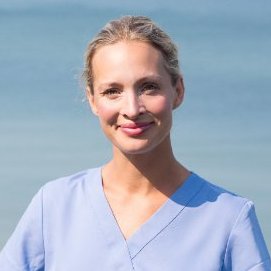 In this episode Ron chats with Rebecca Love. Rebecca Love, RN, BS, MSN, FIEL is a nurse entrepreneur, inventor, author, TEDx Speaker and first nurse featured on Ted.com. Here they discuss the importance of nurses. Their role can and should be so much more than just a helper to a doctor. They are the end users of many healthcare products and see where they can be improved based on how they are actually used. She encourages nurses to embrace their entrepreneurial side and explore ways they can fix the problems in healthcare.
Rebecca, was the first Director of Nurse Innovation & Entrepreneurship in the United States at Northeastern School of Nursing – the founding initiative in the Country designed to empower nurses as innovators and entrepreneurs, where she founded the Nurse Hackathon, the movement has led to transformational change in the Nursing Profession.   Rebecca is an experienced Nurse Entrepreneur, founding HireNurses.com in 2013 which was acquired in 2018, and currently serves as the Managing Director, US Markets for Ryalto.  In early 2019, Rebecca, along with a group of leading nurses in the world, founded and is President of SONSIEL: The Society of Nurse Scientists, Innovators, Entrepreneurs & Leaders, a non-profit that quickly attained recognition by the United Nations as an Affiliate Member to the UN.    Rebecca is passionate about empowering nurses and creating communities to help nurses innovate, create and collaborate to start businesses and inventions to transform healthcare.
Rebecca holds a M.S. in Nursing from Northeastern University, B.A. in International Relations/Spanish from Boston University, and is currently Faculty at Norwich University, sits on the board of NextGen Ventures &  the Host Committee for the Massachusetts ACLU.  She currently lives in Marblehead, Massachusetts with her husband and 3 children.