Podcast: Play in new window | Download
Subscribe: Apple Podcasts | Google Podcasts | Spotify | Stitcher | Email | TuneIn | RSS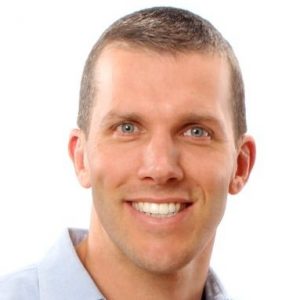 In this episode Ron chats with Clinton Phillips, CEO of Medici. Here they discuss a wide variety of topics such as why he founded Medici, the evolution of his career, the importance of a second virtual opinion, the importance of technology, and much more.
Clinton Phillips is currently the founder and CEO of Medici, a global healthcare communication platform. Medici has raised over $40m dollars, has acquired DocBookMD and Chiron Health and now has over 20,000 doctors communicating on its platform monthly.
In 2005, Phillips created the Aspen Back Institute at the St. Regis. Backed by the acclaimed founder of Starwood Hotels, Barry Sternlicht, Aspen Back became a global destination for people from over 40 countries and helped over 1,900 people avoid spine surgery.
Prior to Medici, Phillips created 2nd.MD in 2011 after his daughter suffered a stroke and was left paralyzed. 2nd.MD is a virtual 2nd opinion platform that provides video access to the world's best doctors at the top 17 US hospitals. 2nd.MD now does more virtual 2nd opinions than the top hospitals combined and has over 10million members. 2nd.MD's clients include Morgan Stanley, KPMG, EY, United Healthcare, Aetna, Bloomberg, Waste Management and 30 other Fortune 100 companies.
In philanthropy, Phillips is recognized as the largest sponsor of orphans at World Vision and other organizations. In sports, Phillips is recognized as the US National Champion for the 400m and javelin by the USA Track & Field Masters. Phillips has enjoyed the opportunity to speak at Rice, MIT, Princeton and churches across the country and has been featured on CBS, ABC, Forbes, Tech Crunch, Robb Report and more.
Residing in Austin, Texas, Clint has three children with his wife Jade.