Podcast: Play in new window | Download
Subscribe: Apple Podcasts | Google Podcasts | Spotify | Stitcher | Email | TuneIn | RSS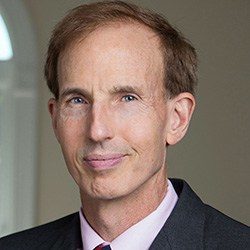 In this episode Ron chats with Al Lewis, the CEO of  Quizzify. Here they discuss how the Quizzify platform enables employees to become more educated in healthcare and their healthcare spending. Their platform has even received endorsement from Harvard! Al dives into the importance of making intelligent yet humorous trivia questions. Quizzify helps healthcare consumers to arm themselves with knowledge to help prevent against unnecessary testing or fight against surprise billing. Ron and Al have a brilliant conversation on unique and creative ways to educate healthcare consumers.
Al wears multiple hats, and not just  to cover his bald spot. He's an author whose critically-acclaimed bestseller on outcomes measurement, Why Nobody Believes the Numbers, was named 2012 healthcare book of the year in Forbes. Cracking Health Costs: How to Cut Your Company's Health Costs and Provide Employees Better Care, released in 2013, was also a trade bestseller. His 2014 book Surviving Workplace Wellness, co-authored with Vik Khanna, has also received accolades, with excerpts appearing in the Harvard Business Review and elsewhere.
As a consultant, he is widely acclaimed for his expertise in population health outcomes and strategy. In 2013, Al was named one of the "unsung heroes changing healthcare forever". As a validator of outcomes, he has been able to obtain Gold Standard certification for many of his clients, and Quizzify, from Intel's Validation Institute. He is also one of the population health field's most-acclaimed speakers, as well as a prolific author and interviewee on outcomes economics, having been featured in almost every major lay and healthcare publication.
Before entering the population health field, Al was a partner at Bain & Company. He holds two degrees from Harvard, where he also taught economics, and his economic policy book was made into a show on the Washington, DC NPR affiliate.