Podcast: Play in new window | Download
Subscribe: Apple Podcasts | Google Podcasts | Spotify | Stitcher | Email | TuneIn | RSS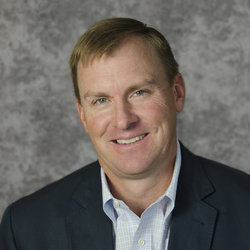 In this episode Ron chats with Tom Banning, CEO of the Texas Academy of Family Physicians. Here, they do a deep dive into how COVID-19 is affecting family physicians and their practices. Primary care physicians are being hit hard financially by the pandemic as they are seeing less patients and less patients in person. The economic effects of the pandemic and the American response to it is putting the spotlight on the broken fee for service payment model. Other models are being explored that would be better for physicians, patients, and their employers.
Tom Banning is the Chief Executive Officer and Executive Vice President of the Texas Academy of Family Physicians. Tom graduated from the University of Texas at Austin with a degree in Speech Communications.
He worked for the Dallas Morning News before taking a position with Shipley & Associates, a nationally renowned political consulting firm. There he directed a public affairs and media relations campaign for Texas' groundbreaking $17.3 billion lawsuit against the tobacco industry. Tom coordinated numerous political campaigns for members of the Texas House of Representatives and the Texas Senate and he provided strategic communication and crisis management plans for clients ranging from statewide trade associations to Fortune 500 companies.
For 20 years, he has been at TAFP, serving as Director of Legislative and Public Affairs before taking over as CEO in 2007. In that capacity, he directs overall strategic and legislative strategy, grass roots, political action, continuing medical education, membership and communications activities for the largest specialty society in Texas, with more than 8,000 members. Tom has helped Texas family physicians realize the power of political involvement and grassroots that has resulted in the passage of key legislation including long sought, comprehensive tort reform, landmark patient protection and managed care laws, and numerous public health initiatives.