Podcast: Play in new window | Download
Subscribe: Apple Podcasts | Google Podcasts | Spotify | Stitcher | Email | TuneIn | RSS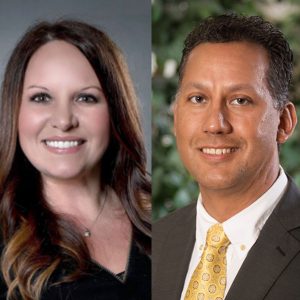 This episode features Rachel Means, CEO of Employee Benefits Consulting (EBC) & Charlie Cano, CEO at Etex Telephone Cooperative. Here they discuss the U.S. health care system and how it is becoming increasingly complex and confusing to employees and employers alike, as health care costs continue to rise. Here, Rachel explores how employers need the right strategic partner and advisor to help them manage both their short-term cost control challenges as well as the longer-term issues of health program management, compliance, employee engagement, accountability, health, and well-being. Charlie explains the massive success story that Rachel was able to create in his company in terms of lowering costs and providing his employees better care.
Rachel Means:
With a background in Oil & Gas, Rachel began her career in benefits consulting in 2004 as an account manager for a Houston based consulting firm. Very shortly, she was hired away as a producer by a well-known, publicly traded firm, and began growing a block of business she ultimately purchased when she started EBC. Rachel's primary role as a CEO is to assist clients with aligning their benefits strategy to corporate goals, vision, and organizational governance.
Critical to this role is plan design optimization, financial efficiency, and plan compliance with an eye on employee satisfaction. She continually seeks to deliver innovative ideas with maximum fiscal impact and benefit efficiency to clients. Time after time, Rachel peels away the layers of redundant costs and undisclosed compensation, replacing inefficiencies with lean, transparent benefit plans in which clients—public and private—have renewed confidence and pride.
Charline Cano:
He's a 22-year veteran of the telecom industry with diverse work experience as an Outside Plant Design Engineer, a Project Manager, and Sales Director for a national consulting firm. He's been with Etex for the last 18 years.
Utilizing his business and engineering knowledge, Charlie was responsible for guiding Etex through the Fiber-to-the-Home (FTTH) network remodel, deploying wireless technology and much more. His leadership, innovative approach, boundless energy and vision earned him the title of CEO / General Manager of ETEX in 2013. His focus since then has been the transformation of Etex customer care culture, obtaining regulatory balance for the communications industry and developing a sales channel to deliver the best in communication, information and entertainment services to residents of East Texas.