Podcast: Play in new window | Download
Subscribe: Apple Podcasts | Google Podcasts | Spotify | Stitcher | Email | TuneIn | RSS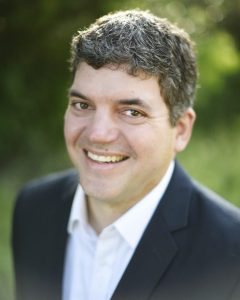 In this episode Ron chats with Jamie Lagarde, CEO of Sedera, a medical cost sharing organization. Medical cost sharing is non-insurance where all members share funds for medical care. There is no provider network, and there is no insurance company. Here they do a deep dive into how medical cost sharing works and what differentiates it from an insurance company. They also talk about affordable it is and how it provides a much better "bang for your buck" than health insurance. Here, they also explore how medical cost sharing works alongside direct primary care and how the two complement each other.
Jamie is a successful serial entrepreneur and experienced executive with a consistent track record of rapidly accelerating top line growth, improving profitability, and building successful organizations. His functional experience spans new technology implementation, launching start-ups, streamlining operations, and he is seasoned in leveraging his background from a variety of executive management roles. He is a dedicated leader focused on developing and retaining top talent, and has a collaborative style that works extremely well with customers and partners alike.
As CEO of Sedera, Jamie brings over 15 years of healthcare experience and over 20 years of operational and information technology expertise to the Team.  His daily mission is to empower individuals to form better collaborative partnerships with their healthcare providers and to radically change the way we pay for healthcare, one member at a time.
Jamie is also an active member of the Austin community.   He serves on the Goodwill Central Texas Board of Directors and Executive Committee.  He is an active Board member of C12 and The Karis Group.  Jamie, his wife Alisha, and their three young boys are parishioners of Saint John Neumann Church, and are founding members of the Austin Legatus Chapter.