Podcast: Play in new window | Download
Subscribe: Apple Podcasts | Google Podcasts | Spotify | Stitcher | Email | TuneIn | RSS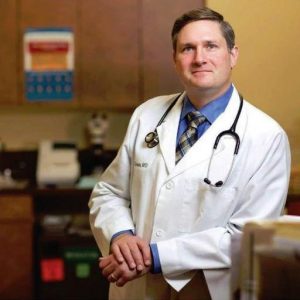 In this episode, Ron chats with Dr. Lee Gross, the Founder of Epiphany Direct Primary Care. Here they do a deep dive into a more affordable and more effective model of healthcare. This model is built around direct primary care and price transparency. Dr. Gross also talks about the success he has had working with a rural hospital in South Florida. Lee is a pioneer in healthcare who is consulted by policy leaders from the local to the federal level. He has even provided formal testimony for the US Senate and provide consultation to CMS, HHS, and the White House.
Originally from Cleveland, Ohio, Dr. Gross is a graduate of The Ohio State University and Case Western Reserve University School of Medicine. He was elected chief resident of his family medicine residency program at University Hospitals of Cleveland.
After years in private practice in Florida, he and his colleagues had an "epiphany" about an affordable health care solution, free of insurance and government intrusion. Now, a Direct Primary Care revolution is sweeping across the nation, providing access to health care for those who have been neglected by the system for decades.
Dr. Gross is a pioneer in the Direct Primary Care delivery model, frequently speaking at national meetings, conducting media interviews about free-market health care innovations and writing articles for national publications. He is a health care consultant to physician practices, medical organizations, insurance groups, hospitals and private businesses. He is consulted by lawmakers and policy leaders on local, state and federal health policy initiatives, including formal testimony for the United States Senate and consultation with leadership at CMS, HHS, Labor, Treasury and The White House.
He serves as the president of the Docs 4 Patient Care Foundation, a national health policy think tank of practicing physicians committed to the establishment of an American health care economy which preserves the sanctity of the physician-patient relationship, promotes quality care, supports affordable access to care for all Americans and protects patient's personal health care decisions.
D4PCF is the leading educator of DPC physicians. It has trained over 1,000 physicians in the Direct Primary Care delivery model through grant-supported national conferences since 2016.
Dr. Gross serves on the Board of Trustees of an HCA Hospital and as a Delegate to the Florida Medical Association. He is President of his county Medical Society. He is appointed to the FMA Council on Medical Economics and Practice Innovation. Dr. Gross is a recipient of HCA's Frist Humanitarian award. He has received the Free Market Medical Association's Beacon Award for his leadership in healthcare market reforms.