Podcast: Play in new window | Download
Subscribe: Apple Podcasts | Google Podcasts | Spotify | Stitcher | Email | TuneIn | RSS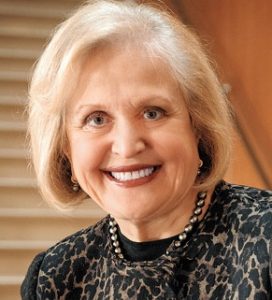 In this episode Ron chats with the Legendary Regina Herzlinger, Nancy R. McPherson Professor of Business Administration at the Harvard Business School. Here they do a deep dive into her thoughts on how to improve the American Healthcare System. They also discuss her career and how even as an outside the box thinker that was never afraid to speak her mind, she still was able to land numerous high-profile roles on large company boards. She shares her thoughts on the lockdowns and their impact on small businesses, Medicare for all, some family history, and more.
Regina E. Herzlinger is the Nancy R. McPherson Professor of Business Administration at the Harvard Business School. She was the first woman to be tenured and chaired at Harvard Business School and the first to serve on a number of corporate boards. She is widely recognized for her innovative research in health care, including her early predictions of the unraveling of managed care and the rise of consumer-driven health care, a term that she coined. Her work was key to introducing consumer-driven health plans and "focused health factories," such as centers for orthopedics, cardiology, and cancer care.
She teaches an MBA course, Innovating in Health Care and two related field study courses. Based on that work, she is currently completing three text and cases books on Innovating in Health Care for the life sciences, healthcare insurance, and healthcare delivery. In 2013, she launched a new HBS Executive Education program "Business Innovations in Global Health Care." In 2012, she launched a continuing series of conferences, "21st-Century Health Care Management Education: Confronting Challenges for Innovation with a Modern Curriculum," with 156 global academic attendees.
Regina Herzlinger received her Bachelor's Degree from MIT and her Doctorate from the Harvard Business School.