Podcast: Play in new window | Download
Subscribe: Apple Podcasts | Google Podcasts | Spotify | Stitcher | Email | TuneIn | RSS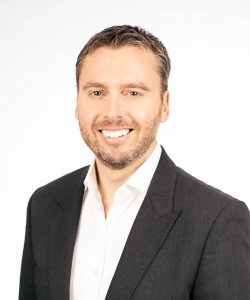 This episode features Jami Doucette, President at Premise Health. Here, he discusses their approach to concierge direct primary care. He also dives into how their model keeps both providers and patients happier and healthier. Premise offers a wide variety of services that lead to a great member experience and better outcomes. Jami also shares his organizations dedication to fitness, wellness, overall health, and overall healthcare, not just sick care.
Jami Doucette serves as President at Premise Health.
Prior to joining Premise Health, Jami served as Leader for Paladina Health (a DaVita subsidiary). Prior to Paladina, Doucette was CEO and founder of ModernMed, a health services company providing concierge direct primary care through employer-based, onsite and nearsite health centers as well as 24/7 virtual access to members' personal physicians. ModernMed was acquired by DaVita in 2012. He began his career in investment banking and angel investing, primarily focused on the healthcare and technology sectors.
Jami earned his MD and MBA in Health Management from Tufts University School of Medicine in a combined degree program. He also earned undergraduate degrees in Biology and Economics with honors from Duke University and is an active member of Young Presidents' Organization (YPO).