Podcast: Play in new window | Download
Subscribe: Apple Podcasts | Google Podcasts | Spotify | Stitcher | Email | TuneIn | RSS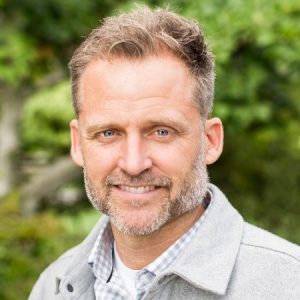 In this episode Ron chats with Dr. Scott Shreeve, CEO of Crossover Health. Here, he discusses Crossover's new care delivery model and how it can be a game changer for employers. He discusses how they integrate health and wellness benefits with tech enabled services to increase care, decrease spend, and deliver remarkable health for employees. He also dives into his surfer roots and what inspired him to go against the grain and create Crossover Health.
Scott is an Emergency Medicine physician who has been actively involved in the design, development, and distribution of life science technologies that improve the delivery of care and enhance the quality of life. He is currently serving as Chief Executive Officer of Crossover Health.
Dr. Shreeve was a co-founder of Medsphere Systems Corporation, the first open source electronic health record for the healthcare enterprise, where he led the Client Services team. He drove the fulfillment of large-scale electronic health record implementations at community hospitals, statewide health systems, and networks of primary care clinics. Dr. Shreeve is also a founding member of the Health 2.0 technology and reform movement, serving as an advisor to the conference and spokesperson throughout the country. His popular Crossover Health blog focuses on enabling technologies that transform the delivery, financing, and outcomes of high-performance health systems.
He earned his Bachelor of Science degree in Zoology, with a minor in Economics from Brigham Young University, is a graduate of the University of Utah School of Medicine, and completed his Emergency Medicine residency training at the University of Arizona Health Science Center. He lives in Southern California with his wife and four children near some of the best breaks on the West Coast.