Podcast: Play in new window | Download
Subscribe: Apple Podcasts | Google Podcasts | Spotify | Stitcher | Email | TuneIn | RSS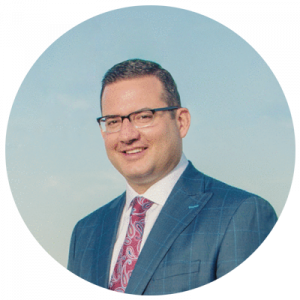 In this episode Ron chats with Dan Thompson, CEO of Clinical Wellness Network & Thompson Risk. Here they discuss the work Thompson Risk is doing developing direct contracting solutions for employers. He also does a deep dive into the benefits employers see, such as cost saving, when it comes to direct contracting. Dan also shares information on the SAS platform that they created.
Dan Thompson's foundation has been built on 20+ years of experience working as an advisor with companies such as Paychex, Schwarz Pharma, ADP & 13 years with a large independent insurance brokerage, where he became partner of the firm. Dan is a certified ACA expert and preferred healthcare consultant for many industries.
As CEO of Clinical Wellness Network & Thompson Risk, Dan works with Carriers, Benefits Advisors, Physicians, Employers to bring a new collaboration to the broken healthcare system.
Clinical Wellness Network was created as a SAAS platform that provide technology and business support services to medical providers.
Thompson Risk is founded on the principal that there is much more to offer consumers than insurance for employee benefits. While Thompson Risk has access to 50+ traditional carriers, it also provides insight for employers around developing direct contracting solutions. Thompson Risk is one of the leading agencies in the healthcare sharing space. Thompson Risk is licensed nationwide with it's principal offices located in Naples, Florida.
Dan Thompson's philosophy is to disrupt status quo, drive innovation in healthcare by pioneering new ideas to help fix a broken system. This has led companies to improved benefits, higher quality healthcare, lower costs and happier employees.
Dan Thompson is a member of an elite National Next Generation Advisor group, Ascend. He belongs to the Agency Mastermind Growth Network and supports the Association of Insurance Leadership where Dan was awarded the National Innovation Award for 2018.
Dan Thompson was selected as a 40 Under 40 member by Gulfshore Business in 2010. Dan has been featured in National Publications such as Benefits Pro, Rough Notes, SIIA (Self Insurance Institute of America) EBA (Employee Benefit Advisor). Dan was featured as a cover story in the November 2017 edition of Benefits Pro. He is often cited in trade publications and is a sought after writer / speaker for content in various publications in the industry.
Dan Thompson has an open sharing network to help advisors that participate in the Next Gen Mastermind network by growing through education on prospecting, marketing, social media and next level / best practices strategy innovation.