Podcast: Play in new window | Download
Subscribe: Apple Podcasts | Google Podcasts | Spotify | Stitcher | Email | TuneIn | RSS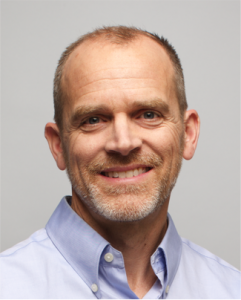 In this episode Dave Chase, Co-Founder and CEO of Health Rosetta comes back on the show. Here Dave discusses the story of Forgotten Frank, the hypothetical middle America hardworking guy that has not seen a wage gain in over 20 years. Not because the employer isn't spending a bunch more money on Frank, but because all of those dollars have been stolen away by the bloat and waste. Dave also does a deep dive into what the waste and bloat is, how Americans are sick of it, and how the pandemic has impacted it. He shares some real rays of hope in that healthcare is fixed, you just have to know where to find the fixes.. Luckily, Dave and Ron discuss where to find them.
Dave is the creator of the Health Rosetta and cofounder of the Health Rosetta ecosystem.
Co-founder of the Health Rosetta that consists of 2 main pillars:
Impact: Education/accreditation that is building the LEED-like ecosystem for healthcare; Media that includes the film and books. The Big Heist is the first fiercely non-partisan film to tackle healthcare. We also publish The CEO's Guide to Restoring the American Dream: How to deliver world class healthcare to your employees at half the cost and The Opioid Crisis Wake-Up Call;
Investment: Backing the transformation of healthcare including the Quad Aim Fund, a seed stage venture fund and working with family offices on special purpose vehicle investments in healthcare's transformation.
Chase's TEDx talk entitled "Healthcare Stole the American Dream – Here's How We Take it Back" sums up healthcare's devastation of the middle class and the redemption coming via a bottom-up movement. Chase was named one of the most influential people in Digital Health due to his entrepreneurial success, speaking & writing. He delights in sharing how high-performing organizations have solved healthcare's toughest challenges. Chase co-authored the healthcare Book of the Year in in 2014.
Chase was the CEO/Co-founder of Avado, acquired by & integrated into WebMD & Medscape (the most widely used healthcare professional site). Before Avado, Chase spent several years outside of healthcare in startups as founder or consulting roles with LiveRez.com, MarketLeader, & WhatCounts. He also played founding & leadership roles in launching two new $1B+ businesses within Microsoft including their $2 billion healthcare platform business.
Chase is a father of two great kids/athletes, husband & oxygen-fueled mountain athlete. His 2014 team placed 3rd in their division & 24th overall (of 500 teams) the US' oldest adventure race where Dave tackled the Nordic ski leg. Dave was a former PAC-12 800 Meter competitor.