Podcast: Play in new window | Download
Subscribe: Apple Podcasts | Google Podcasts | Spotify | Stitcher | Email | TuneIn | RSS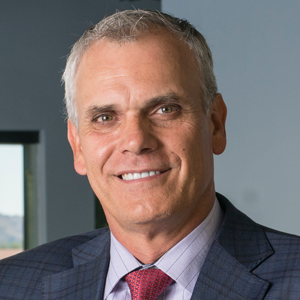 In this episode, Ron welcomes back Dr. Dave Berg, Chairman of the Board & Co-Founder of Redirect Health. Here, Dave discusses the changes in the healthcare landscape since his last time on the show, specifically with how COVID-19 forced American healthcare to evolve. He also discusses how his organization has continued to grow and provide the best and most affordable options for employers, especially during the pandemic. Dave does a deep dive into the kind of cost savings one can expect when working with Redirect Health.
Dr. David Berg is Co-founder and Chairman of the Board of Redirect Health, a national leader in healthcare innovation. Dave is focused on creating an amazing healthcare member experience, and he does this by simplifying traditionally complex systems that most believe could not be changed. With deliberate and strategic, outside-of-the-box thinking, he innovates new ways to deliver easy and affordable healthcare to people everywhere.
Dave majored in Physics and Biology at the University of Toronto before earning his Doctor of Chiropractic degree in 1990. That same drive can be seen in his uncompromising belief that everyone in America deserves easy and affordable healthcare. Dave believes that America is better when its people are privileged with clean water, great education, safe infrastructure, and healthcare that works for everyone.
Mr. Berg is passionate about making healthcare work extremely well for people and their families, and that's why he created Redirect Health. With more than 20 years of healthcare leadership experience, he has a successful track record for smart system design and has pioneered Redirect Health – a new healthcare model that provides affordable healthcare without additional cost by systematically eliminating healthcare waste, unnecessary administration, and confusion.
The companies that Dave founded have healthcare costs that are among the lowest in the nation, and he is able to provide all employees and their families with free healthcare. Dave is so passionate about helping businesses offer free healthcare to their employees that he wrote The Business Owner's Guide to Fighting Healthcare – a how-to guide that teaches business owners how to leverage healthcare as a competitive advantage. Companies in 40 states have adopted and greatly benefited from this solution because of Redirect Health.
With his unique leadership approach, Dave is accomplishing what many said couldn't be done, which is to make healthcare easy and affordable for everyone. Dr. Berg's vision is to have healthcare working so well in America that businesses can offer it to their employees for free.