Podcast: Play in new window | Download
Subscribe: Apple Podcasts | Google Podcasts | Spotify | Stitcher | Email | TuneIn | RSS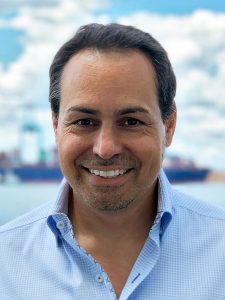 This episode features AJ Loiacono, CEO of Capital RX. Here Ron and AJ discuss the unique way Capital RX is offering cheap prescription drug prices. AJ shares how their Clearinghouse Model pricing framework is inspired by the stock exchange. By removing the artificial wall between pharmacies and plan sponsors, they take the mystery out of prescription drug pricing. They also discuss the AJ's plans for the future of Capital RX.
AJ is a serial entrepreneur with over 20 years of experience in pharmacy benefits and software development. As the CEO of Capital Rx, a pharmacy benefit manager that is bringing transparency and fair pricing into an otherwise opaque industry, his mission is to change the way prescriptions are priced and administered to create enduring social change. AJ spent his career studying the pharmaceutical supply chain and producing engineering solutions that have continually redefined the pharmacy benefit industry. At its core, Capital Rx is a technology-first company that has received multiple awards for the innovations that have propelled the company to record growth (Accenture Health Technology Champion, AMCP Gold Ribbon, EHIR Innovation Award, NYC Digital 100, etc.).
Prior to Capital Rx, AJ was a co-founder of Truveris, where he served for eight years as CEO, CIO, and Board Member, leading the company to rapid expansion (Deloitte FAST 500 and Crain's Fast50). Before Truveris, AJ co-founded SMS Partners, a joint venture with Realogy (RLGY), and in 2010 exited the partnership with a buyout. In his first venture, AJ started Victrix, a pharmaceutical supply chain consultancy, and successfully sold the company to Chrysalis Solutions in 2007.