Podcast: Play in new window | Download
Subscribe: Apple Podcasts | Google Podcasts | Spotify | Stitcher | Email | TuneIn | RSS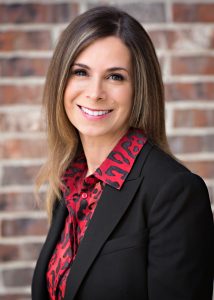 This episode features Dr. Juliet Breeze, CEO at Next Level Urgent Care. Here she and Ron discuss Next Level Urgent Care's business model and how they focus on providing immediate care for non life threatening injures. They are significantly quicker on average and five to ten times less expensive than an emergency room visit. Next Level facilities have x-ray equipment on site and employ providers who are trained to handle acute urgent medical conditions that are not life-threatening. If a patient presents a condition that is beyond Next Level Urgent Care's scope of services, the visit is free and the patient is referred to the emergency room. Juliet also discusses working with employers and the benefits they can see from working with Next Level.
Dr. Breeze graduated from Northwestern University. She earned her medical degree from Baylor College of Medicine. After working in family practice for several years, she moved her focus to the business of medicine. As a serial entrepreneur, she developed several large group medical practices, two private hospitals, and two surgery centers. Dr. Breeze has also served on the Board of Directors of several healthcare tech start-up companies. Currently, she is vice-president of Vantage Hospice and the founder and CEO of Next Level Urgent Care.  Through Next Level, her commitment to cost-effective, accessible medical care has led her to launch Next Level PRIME a hybrid model of telemedicine and nearsite clinics serving the Greater Houston area.
She has been honored to be a regional finalist of the Ernst and Young Entrepreneur of the Year 2017 and 2018. In 2019, she was also named a "Most Admired CEO" by the Houston Business Journal and one of Houston's Top 30 Influential Women by D-Mars.com.