Podcast: Play in new window | Download
Subscribe: Apple Podcasts | Google Podcasts | Spotify | Stitcher | Email | TuneIn | RSS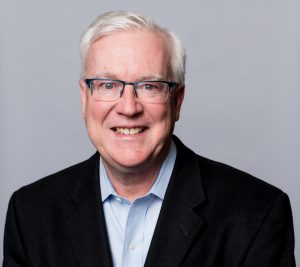 In this episode Ron chats with Patrick Spain, Co-Founder and Executive Chairman of First Stop Health. Here, Patrick discusses the first stop health telemedicine platform and how their goal as an organization is addressing two problems in healthcare: high costs and convenient access to care. Patrick also shares the terrible healthcare experience his family member had that inspired him to make a difference in the healthcare industry. First Stop Health has since grown into all 50 states plus Guam and Puerto Rico. First Stop Health sells directly to employers and sells on a free to the employee basis. What they give the employer in exchange for that is a guarantee that they will save them money measured purely by the number of diverted visits from ERs, doctors offices, urgent care, and more.
Patrick started First Stop Health because of his own unsatisfactory experience with the healthcare system and his desire to improve that experience for others. He is a serial entrepreneur who has founded or co-founded four Internet-based companies.
After graduating from law school, Patrick worked for Extel Corporation, a manufacturer of telecommunications and computer equipment, first as a lawyer then as a business executive. Extel was sequentially owned by Dow Jones, Rolls Royce and JWP from 1979-1990.
Co-founder and long-time chairman and CEO of Hoover's, Patrick led the company from a small book publisher in 1992 to a profitable, publicly traded online business information services company with $31 million in revenue in 2001 with a sale to D&B in 2003 for $119 million.
Patrick was also the founder, CEO and Chairman of HighBeam Research, which he started in 2002 and sold to Cengage Learning in December 2008. He also co-founded and serves as executive chairman of Newser, a news filtering and summarization service with an audience of over three million readers each month.
Patrick serves as a board member of Owler, a Silicon Valley-based company information service that uses crowdsourcing and AI to revolutionize data collection, quality and delivery. He also serves on the board of Occasion, a Chicago-based calendaring and payment platform for small merchants.
Patrick is a member of the Library Council at the University of Chicago and is a member of the Board of Governors of Opportunity International, the largest and best capitalized micro-lender in the world. He has worked in the technology industry since 1979 and has a bachelor's degree from the University of Chicago in Ancient Roman History and a law degree from Boston University.