Podcast: Play in new window | Download
Subscribe: Apple Podcasts | Google Podcasts | Spotify | Stitcher | Email | TuneIn | RSS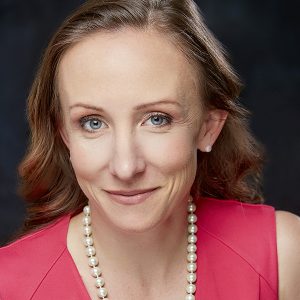 In this episode, Ron chats with Christin Deacon, Assistant Director of Pensions and Benefits, Leader of Health Benefit Operations and Policy and Planning for New Jersey. Here they discuss the Montana Miracle and how it inspires Christina and others to follow in the footseps of a grandma named Marilyn. Chris does a deep dive into the great work she has done for New Jersey and the savings she has been able to create for emoployees.
Christin has served in a variety of capacities both in government service and in the private sector throughout her career. Prior to coming to the Department of Treasury, Division of Pensions and Benefits, Christin served as Assistant Counsel to former Governor Chris Christie, where she handled a portfolio consisting of Department of Banking and Insurance, the New Jersey Lottery, Division of Investments, and all other agencies within Treasury. Prior to serving in the Governor's Office, Christin was a Deputy Attorney General for the State where she was involved in high profile projects and litigation, including matters related to the State and School Employee Health Benefits Plans (SHBP/SEHBP). In private sector, Christin was a corporate restructuring attorney handling corporate debtor and creditor work and she is barred in Delaware, Pennsylvania and New Jersey. She also served as Chief Clerk to the Chief Bankruptcy Judge for the District of New Jersey for three years.
When she is not pushing the envelope at work, she is likely pushing around a double stroller on her way to her son's soccer games or headed to a tennis match!