Podcast: Play in new window | Download
Subscribe: Apple Podcasts | Google Podcasts | Spotify | Stitcher | Email | TuneIn | RSS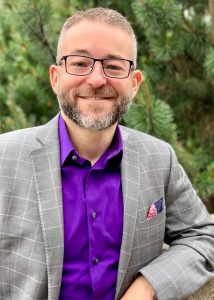 This episode features David Contorno, Founder and CEO of E Powered Benefits. In this episode he chats with Ron about the amazing work he is doing at his firm. They focus on offering employers, who are sick of not getting their desired results from other benefits firms, creative and transparent solutions that have real results. Their clients average first year savings of over 30% with reduced out-of-pocket exposure for their employees at the same time. David also discusses his thoughts on DPC and the future of American Healthcare
David Contorno is the CEO of E Powered Benefits, a benefit consulting firm. His mission is to deliver a different benefit experience for employers that is based on full transparency.
Mr. Contorno began his career when he was only fourteen years old, whilst living in New York. He decided to become a leading expert in employee benefits and dedicated 20+ years as a benefits broker/consultant. 
Giving back to the community is something that Mr. Contorno is committed too. He actively participates in the membership drive for the United Way, assisting the local chapter of Habitat for Humanity, and supporting the Dove House Child Advocacy Center. He is also a member of the board of directors for both the Charlotte Association of Health Underwriters and former board member Healthreach Community Clinic.
When he isn't at work, family is one of his top priorities, he is the father of two children, Hannah and Ethan, and husband to wife Heather. He enjoys boating and traveling in his free time, as well as quality time with his family.