Podcast: Play in new window | Download
Subscribe: Apple Podcasts | Google Podcasts | Spotify | Stitcher | Email | TuneIn | RSS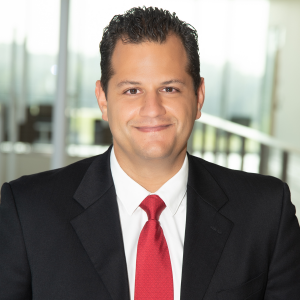 In this episode Ron chats with Omar Matuk-Villazon, Chief Medical Officer at UH College of Medicine. Here Omar discusses, what caused him to start a DPC clinic within the medical school, the importance of encouraging medical students to pursue primary care, the importance of mental health in primary care, telemedicine, and more.
Omar Matuk-Villazon, M.D., M.B.A., is a clinical assistant professor of pediatrics and chief medical officer at the University of Houston College of Medicine. He contributes to clinical practice, education, curriculum development and research.  As the chief medical officer, he is responsible for the oversight of the College of Medicine's new clinical enterprise, a direct primary care practice, as well as enhancing the patient experience.
He is also the on-site medical director and a practicing pediatrician at the Lone Star Circle of Care Clinic at UH.
Previously, Matuk-Villazon worked as associate medical director and pediatrician at Legacy Community Health. He was also a practicing physician and the managing director of Consultoría en Salud HELCO, a contract research organization based in Mexico City focused on    health economic evaluations. Matuk-Villazon has spent more than a decade developing patient- centered medical models, designing value-based programs, and solving complex problems in the health care industry and academia.
His research is focused on value-based care, telehealth and health care entrepreneurship. He is launching a comprehensive direct primary care model for the uninsured at the College of Medicine and his work focuses on improving primary care practice in the community. He is actively involved with the health care entrepreneurial community as an advisor, consultant, and mentor.
A board-certified pediatrician in Mexico and the United States, Matuk-Villazon is a diplomate of the American Academy of Pediatrics (AAP) and the Mexican Pediatric Society. He is an active member of the National Hispanic Medical Association and AAP.
He received his medical degree from the Universidad Nacional Autonoma de Mexico in Mexico City, trained in Integrative Medicine & Homeopathy at Homeopatía de Mexico, and completed a Pediatric Residency at the University of Miami-Jackson Memorial Health Center. He was part of Leadership Houston Class XXXIII. Matuk-Villazon also earned a Master of Business Administration degree from Rice University.