Podcast: Play in new window | Download
Subscribe: Apple Podcasts | Google Podcasts | Spotify | Stitcher | Email | TuneIn | RSS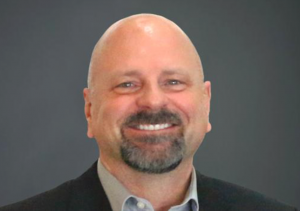 This episode features Shawn Strash, Former CEO of Numerous Hospitals. Here, he discusses what he has learned from his years in healthcare, how COVID-19 has changed the healthcare landscape in America, and more.
Shawn Strash is a seasoned healthcare executive with more than 25 years in the space including: hospital operations, hospital start-ups, best-practice turn-around specialist, hospital and ASC mergers and acquisitions. He has been a top-level executive in publically-traded companies as well as owner of numerous private healthcare operations. He understands the intricate detail of ASC/hospital start-ups, turn-arounds and operations. He is also an ASC/hospital revenue cycle/billing expert. Over his career, Shawn has been CEO of 21 hospitals including two denovo facilites, has had operational responsibility for more than 75 ASCs and has also opened and acquired over three dozen ASCs. He is highly respected in the space.
Shawn has directed a number of turn-arounds where he served as CEO over multiple hospitals nationally. He also provides consulting services for hospital/healthcare systems and numerous clinic based physicians. He is a hospital/ASC consultant for Health Rosetta. Note that Shawn is not your typical "big-box" hospital CEO. Shawn works lean process, leads his team with a conciliatory approach, identifies the problem, works the action plans and lives the mantra: get it done.
As CEO of Landmark Hospitals, Shawn was hired to turn the company around and to add additional service lines. During his time as CEO, Shawn added four additional revenue streams to the Landmark Hospital portfolio including surgery, destination medicine, inpatient rehabilitation and Wound Care. Shawn grew the company from 7 to 9 hospitals. He cut over $1 million in corporate overhead shortly after he started with Landmark. Additionally, he increased profitability by over 340% on a YOY basis. In fact, 2017 was the best year operationally for Landmark Hospitals in over five years. He accomplished this via his measured yet bold leadership style by increasing revenue while at the same time reducing overall expenses. Regarding the implementation of surgical service lines in a Long-term Acute Care Hospital (LTACH): Shawn was told it couldn't be done/that's never been done, but that didn't stop him. In six months, Shawn identified the roadblocks, educated payors, recruited the busiest and best surgeons and with his team executed on a highly successful surgical service line located in an LTACH. In fact, surgical services revenue and bottom-line out-paced typical LTACH revenue and profit. When he left Landmark, annual results reported an additional 104% improvement in profitability over prior year.
Prior to joining Landmark, Shawn was an owner and CEO of Arise Healthcare System in Austin Texas. Arise was comprised of a physician syndicated hospital, three ASC's and more than seven outpatient locations with 105 physician partners invested in eleven different entities. Shawn was instrumental in improving processes for Arise Healthcare, a system which performed more than 20,000 surgeries every year but when he started at the helm, was in an overall loss position of over $10,000,000. He was hired and was offered equity in Arise upon achieving the goal of a turnaround to take Arise from that significant loss to positive earnings and to position the company for a lucrative sale which he did ahead of schedule and beyond pricing expectations.
Shawn previously served as Senior Vice-President of Corporate Services, Chief Compliance Officer and as a board member for AMSURG, now Envision. At the time, AMSURG had 10,000 employees and owned and operated over 250 outpatient surgery centers. Shawn had responsibility over six divisions. While at AMSURG, Shawn was instrumental in establishing anesthesia as a revenue stream. He also converted the entirety of the company's rev-cycle function from a cost center to a profit center. Both of these accomplishments contributed significant EPS yield. Under his leadership and although he was again told it couldn't be done, Shawn started the Hospital/ASC JV division: he and his team executed numerous profitable hospital/ASC JVs; in fact, he completed four in the new division's first year.
Additionally, he has served as CEO of a number of physician-owned and general medical acute care hospitals including Paradise Valley Hospital in Phoenix Arizona, Oro Valley Hospital in Tucson Arizona, Redmond Regional Medical Center in Rome Georgia and Palmyra Medical Center in Albany Georgia. Shawn spent 10+ years with HCA initially as director of mergers and acquisitions and then on to operational responsibility for more than a dozen surgery centers and two hospitals in the Eastern Group. It is notable that he originated, developed and operated the only profitable pediatric surgery center in the entire company.
Shawn is originally from Canada. He served in the Canadian Coast Guard as a search and rescue specialist and later Coxswain (Captain) of numerous rescue units. With dual Masters degrees, he is also certified in Healthcare compliance. Married to Norma-Jean for 30 years, together they have raised three children and have two grandchildren.