Podcast: Play in new window | Download
Subscribe: Apple Podcasts | Google Podcasts | Spotify | Stitcher | Email | TuneIn | RSS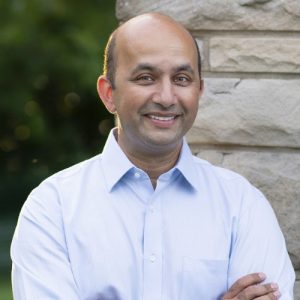 In this episode Ron chats with Dr. Nirav Vakharia, VP/GM of US Operations at Babylon Health. Here, they discuss value-based care, Babylon Health's mission, the importance of AI in healthcare, access, and more. They also do a deep dive into what makes Babylon Health's model so special.
Prior to becoming the VP/GM of US Operations at Babylon Health, Dr. Nirav Vakharia held leadership roles in value-based care and quality & safety at the Cleveland Clinic and Partners Healthcare. He remains a practicing primary care physician.
At the Cleveland Clinic, Dr. Vakharia was the Associate Chief Quality Officer overseeing transitions of care, readmissions reduction, and ambulatory quality for the health system. He then became the Associate Chief of Value Based Operations and President of Accountable Care, roles in which he led the development of its population health strategy to improve the clinical and financial outcomes for over 400,000 at-risk lives. Key to this success was the implementation of a team-based population health care model across its 70 primary care practices; scaling its house calls practice for frail and vulnerable seniors; and the creation of numerous tech-enabled home-based programs including ED @ Home, Hospital @ Home, and SNF @ Home.
Dr. Vakharia received his B.S in Biomedical Engineering from Case Western Reserve University and M.D. from Harvard Medical School. He completed training in internal medicine and a chief residency at the Brigham and Women's Hospital in Boston, MA. Before entering medicine he worked as a middle school math and science teacher in an underserved public school in Washington, DC.