Podcast: Play in new window | Download
Subscribe: Apple Podcasts | Google Podcasts | Spotify | Stitcher | Email | TuneIn | RSS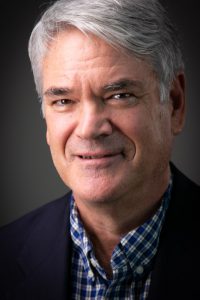 This episode features Peter Hayes, President & CEO of the Healthcare Purchaser Alliance of Maine. Here, he discusses how healthcare has evolved over the past 25 years, the increasing healthcare costs, and how employees are slowly taking their power back. They also discuss the work his organization is doing in Maine, some of their biggest success stories, and more.
Peter Hayes currently the President & CEO of the Healthcare Purchaser Alliance of Maine and formerly a principal of Healthcare Solutions and Director of Associate Health and Wellness at Hannaford Supermarkets. He has been recognized as a thought leader in innovative, strategic benefit design for the past 25+ years. He has received numerous national awards in recognition of his commitment to working collaboratively with healthcare providers and vendors in delivering health benefits that are focused on value (high quality efficient care). He has been successful in this arena by focusing on innovative solutions for patient advocacy, chronic disease management, and health promotion programs.
Peter has also been involved in health care reform leadership roles on both the national and regional levels with organizations like Center for Health Innovation, Care Focused Purchasing, Leapfrog, co-founder of the Maine Health Management Coalition, and been appointed by two different Maine Governors to serve on Health Care Reform Commissions to recommend public policies to improve the access and affordability of health care for Maine citizens.