Podcast: Play in new window | Download
Subscribe: Apple Podcasts | Google Podcasts | Spotify | Stitcher | Email | TuneIn | RSS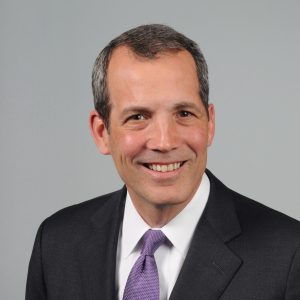 This episode features Tom Gentile, President & CEO at Spirit Aerosystems. Here, he discusses their organizations decision to adopt on-site primary care and join the direct contract movement. He does a deep dive into how this decision has greatly benefited both the organization and their employees.
Tom Gentile was named president and chief executive officer of Spirit AeroSystems in August 2016 after joining the company in April 2016 as chief operating officer.
Prior to Spirit, he served as president and chief operating officer of GE Capital, overseeing global operations, IT and capital planning. Before this role, Gentile was president and CEO of GE Healthcare Systems, a $14 billion diagnostic imaging business. He also served as president and CEO of GE Aviation Services, a $7 billion global enterprise providing maintenance, repair, and overhaul as well as spare parts to GE Aviation's global fleet of jet engines for commercial airlines. Gentile began his career at GE in 1998, holding a succession of leadership roles across GE Capital in the U.S., France and Australia.
He has held numerous other leadership and strategy roles with McKinsey and Company, U.S. broadcaster CBS and General Motors. In addition, Gentile was previously chairman and continues to serve on the board of InSightec, a global leader in non-invasive image guided therapy.
An active community member, Gentile serves on the executive committee of the Aerospace Industries Association and the governing boards of the Greater Wichita Partnership and Kansas Big Brothers Big Sisters. Gentile is a champion of Spirit's Good Neighbor Fund employee giving program and also serves as a Trustee of the ALS Finding a Cure organization. He previously served on the Greater Milwaukee Committee, as well as on the boards of the United Way of Greater Milwaukee and the United Way of Coastal Fairfield County, Connecticut.
Gentile earned his bachelor's degree in economics magna cum laude and an MBA from Harvard University, and studied international relations at the London School of Economics.