Podcast: Play in new window | Download
Subscribe: Apple Podcasts | Google Podcasts | Spotify | Stitcher | Email | TuneIn | RSS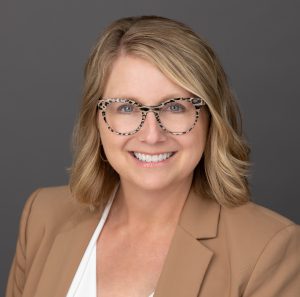 This episode features Randa Deaton, Vice President of Purchaser Engagement at Purchaser Business Group on Health (PBGH). PBGH is a nonprofit coalition representing nearly 40 private employers and public entities across the U.S. that collectively spend $350 billion annually purchasing health care services for more than 21 million Americans and their families. PBGH has a 30-year track record of incubating and scaling new, disruptive operational programs that lower health care costs and increase quality across the U.S. she discusses the work PBGH does, the importance of strong relationship with a primary care provider, direct primary care, and more.
As Vice President of Purchaser Engagement, Randa Deaton leads the PBGH Member Value team to engage purchasers in high-impact solutions to improve health care quality, affordability and equity.
Prior to joining PBGH, Randa served as the President and CEO of the Kentuckiana Health Collaborative (KHC), bringing more than 17 years of experience working directly with health care purchasers. She led the Corporate Community Health Initiative as part of the benefit strategy team for Ford Motor Company from 2004 to 2020. In her previous roles, Randa led the development of Kentucky's first multi-payer primary care quality and public reporting, the Kentucky Core Healthcare Measures (KCHMS) and the KCHMS purchaser priority measurement set. She also launched the Healthcare Equity Advisory Committee.
Randa served as Vice Chair of the National Alliance of Healthcare Purchaser Coalitions, Advisory Board Member of the University of Louisville's School of Public Health and Information Sciences Advisory Board and Taskforce Member of the National Quality Forum's (NQF) Driving Value through the Next Generation of Quality. Randa earned her bachelor's degree in psychology from Indiana State University and her master's in industrial/organizational psychology from Middle Tennessee State University.