Podcast: Play in new window | Download
Subscribe: Apple Podcasts | Google Podcasts | Spotify | Stitcher | Email | TuneIn | RSS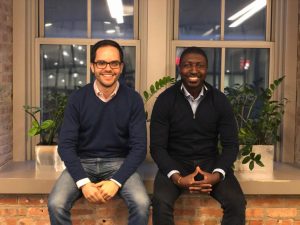 In this episode Ron chats with Gil Addo and Carlos Reines, Co-Founders of RubiconMD. Here they do a deep dive into their platform and how it is changing primary care. RubiconMD helps to alleviate unnecessary visits to specialists by providing timely eConsults to primary care providers. These same-day eConsults can even be done with multiple specialties at the same time saving the patient a lot of time and money. Their platform is especially powerful in direct primary care and value based care.
Gil is the CEO and Co-founder of RubiconMD. He has appeared in Inc, Forbes, CNBC and Fortune Magazine. He's been named one of Forbes' "30 Under 30" in healthcare, Crains New York Business' 40 under 40 and Business Insider's 30 under 40 in healthcare. In 2017, Crains New York named Gil as their Heritage Healthcare Innovator of the Year. He holds a BS in Economics and Biomedical Engineering from Yale and an MBA from Harvard.
Carlos is the President and Co-founder of RubiconMD. Originally from Spain, he's passionate about leveraging technology to drive change in healthcare and improve patient lives. Prior to RubiconMD, Carlos led a division at Telefonica, one of the largest telecom companies in the world. He began his career in digital health at Siemens Medical in Pennsylvania.
In 2019, Carlos was selected as a Young Global Leader by the World Economic Forum. He obtained his Engineering degree at the Polytechnic University in Madrid, Spain with specialization in Biomedical Engineering at the Technical University of Delft in the Netherlands. He also holds an MBA from Harvard Business School.