Podcast: Play in new window | Download
Subscribe: Apple Podcasts | Google Podcasts | Spotify | Stitcher | Email | TuneIn | RSS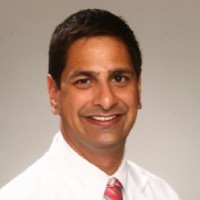 In this episode Ron chats with Dr. Anand Mehta, Medical Director for the Flagship location for Walmart Health in Dallas, GA. Here they do a deep dive into the new Walmart Health and Wellness model. They offer Primary Care, Dental, Behavioral Health, Optical, Hearing, Labs, Imaging, and Pharmacy all in one location. Anand talks about the significance of having all of those services in one convenient location at a low cost. This model could be a good way to encourage patients with chronic conditions who do not seek healthcare services frequently enough to utilize them more often.
Dr. Anand Mehta is dedicated family physician who is board certified by the American Board of Family Medicine. He was born and raised in Buffalo, NY where he attended SUNY Buffalo. He later graduated Medical School from Kasturba Medical College, India. His residency was completed at Hunterdon Medical Center in Flemington, NJ. Dr. Mehta then worked for the hospital group before moving to Georgia in 2014.
Since the move to GA, Dr. Mehta worked as a solo family physician for WellStar Health System for five years in Roswell, GA. His most recent position was as a Medical Director of Walmart Health in Dallas, GA. Dr Mehta and his team were able to make the very first Walmart Health in the nation a growing success.  During this time, he has created a reputation for himself as a caring and compassionate provider.
Dr. Mehta takes the time to listen to the needs of his patients.  He is an extrovert known to make people laugh, is empathetic, kind and welcoming, with extensive medical knowledge. His character is spoken highly by patients, both in New Jersey and in Georgia.
He has received remarkable patient satisfaction scores, coupled with providing exceptional care to his patients. He is known to his former coworkers and employees as a great team leader, always lending kind words, a smile and strives to provide hispatient's ultimate care.