Podcast: Play in new window | Download
Subscribe: Apple Podcasts | Google Podcasts | Spotify | Stitcher | Email | TuneIn | RSS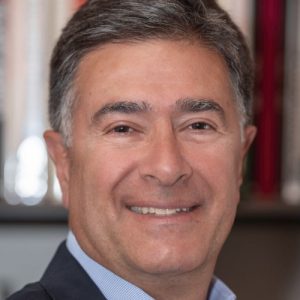 In this episode, Ron chats with Dr. Clive Fields, Co-Founder and Chief Medical Officer at VillageMD. Here they discuss Clive's career and how VillageMD was founded with the sole purpose of helping independent physicians succeed in the transition from fee per service to value-based care. They also look at how COVID-19 has changed the primary care landscape and where value-based care fits in the pandemic era and beyond. Clive explains the importance of the new partnership between Walgreens and VillageMD, and much more.
As Chief Medical Officer and co-founder of VillageMD and an esteemed practicing physician, Clive Fields, M.D., is transforming the way today's patients and physicians experience health care. Dr. Fields helped create VillageMD in 2013 to enable progressive physician groups, independent practices and health care organizations to move toward a primary care-led, high-value clinical model with improved quality, exceptional patient experiences and lower costs. Under Dr. Fields' co-leadership, VillageMD has grown from an initial practice of 13 physicians to a partnership with more than 2,500 physicians across seven states who are responsible for approximately 500,000 lives.
Dr. Fields has demonstrated a passion to deliver value-based care throughout his medical career. His dedication and contributions culminated in his receiving the 2018 Robert Graham AAFP Physician Executive of the Year by the American Academy of Family Practice's (AAFP). He has also been consistently named one of Houston's "Top Doctors" by H Magazine and Texas Monthly. In the early 1990s, prior to beginning VillageMD, Dr. Fields initiated and served as president of Village Family Practice, which became one of the largest primary care groups in Houston and was recognized for its quality of care by the Centers for Medicare and Medicaid Services (CMS) and the National Committee for Quality Assurance (NCQA).
Despite his leadership roles and commitments, Dr. Fields makes patient care his ultimate priority. He sees patients weekly and serves on staff at Memorial Hermann Memorial City Hospital, The Methodist Hospital and CHI St. Luke's Health-Baylor St. Luke's Medical Center. Dr. Fields also functions as an Associate Professor of Family Medicine at both Baylor College of Medicine and the University of Texas at Houston. An active member of the AAFP, he is a regular contributor on health care topics for leading publications including Forbes, Health Data Management and the Houston Chronicle. Dr. Fields received his medical degree from The Chicago Medical School and his bachelor's degree from The University of Texas at Austin.