Podcast: Play in new window | Download
Subscribe: Apple Podcasts | Google Podcasts | Spotify | Stitcher | Email | TuneIn | RSS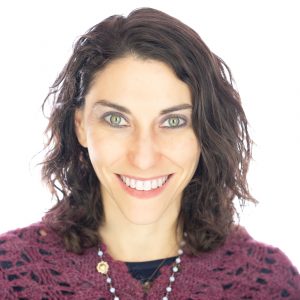 In this episode Ron chats with Dr. Ashley Maltz. Here, she discusses her style of medicine and how people reach out to her when they are looking for an alternative to traditional medicine. She talks about how Americans are now starting to accept acupuncture and other eastern medical practices. Ashley also focuses on the importance of nutrition and what patients are looking for when they seek her out.
After Dr. Maltz earned a Medical Degree and Master in Public Health from the University of Texas Medical Branch (UTMB) in Galveston, TX, she completed a combined Internal and Preventive Medicine Residency at UTMB. She then pursued and completed a 2-year Integrative Medicine Fellowship at Stamford Hospital, in Stamford, Connecticut.
During her Fellowship, she underwent clinical training in Medical Acupuncture, trigger point injections, meditation, spirituality, clinical nutrition, mind-body therapies, botanicals and herbs, as well as an intensive 1000-hour online curriculum created by The University of Arizona Integrative Medicine Program founded by Dr. Andrew Weil. During this time, she also completed a 300-hour Medical Acupuncture course through the State University of New York (SUNY) Downstate.
Dr. Maltz's specific interests include helping her patients improve their health through lifestyle interventions including, but not limited to, eastern medical
practices, nutrition, botanicals, mind-body techniques and decreasing environmental exposures.
She is a practitioner of Peggy Huddleston's "Prepare for Surgery, Heal Faster" program – a guided imagery technique clinically proven to decrease pre-surgical anxiety and post-surgical use of pain medications as well as decrease healing time of all types of surgeries – and the Mindfulness Based Eating Awareness Training (MB-EAT) program created by Jean Kristeller, PhD.
She spent the last year of her four-year medical residency participating in health policy, cancer prevention and environmental health rotations and most recently spent two years living in Albuquerque, NM, working as an Assistant Professor at the University of New Mexico's School of Medicine.
Dr. Maltz is a member of the Texas Medical Association and the American College of Lifestyle Medicine, for which she served on the Board of Directors from 2013 – 2015. She is a proud graduate of the University of Texas at Austin where she received her undergraduate degree in Psychology with a minor in Biology.
In her recreational time, she enjoys spending time with friends and family, practicing yoga, meditation, dancing, hiking, cooking healthfully and exploring the world through travel and cultural exchange.
She is passionate about social justice, environmental restoration and creating healthful lifestyle change for patients and healthcare workers alike.  In August 2016, she hosted an advocacy event at the Texas State Capital to bring awareness to the epidemic of medical student and physician suicide and in September, 2017, she joined a virtual rescue operation in SE Texas for Hurricane Harvey relief work.