Podcast: Play in new window | Download
Subscribe: Apple Podcasts | Google Podcasts | Spotify | Stitcher | Email | TuneIn | RSS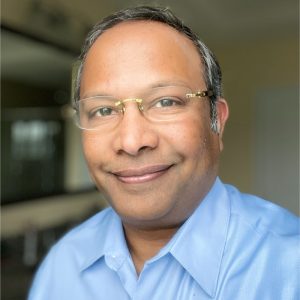 In this episode, Ron chats with Satish Srinivasan, Founder & Chief Executive Officer at DiRx, a digital pharmacy platform that provides savings for thousands of FDA-approved generic drugs – with no insurance requirement. Satish went into starting DiRx knowing the real cost of medicine because of his 25+ years in the generic pharmaceutical industry. Here, Satish discusses how DiRx is able to bring affordable drug access to the average American, the speed at which they are able to ship drugs directly to the consumer, what makes his business successful, and much more.
Satish Srinivasan is the Founder & CEO of DiRx, a new digital health platform designed to improve medication affordability for Americans that are unable to access it under the health insurance-based framework.
Satish has 25+ years' experience and understanding of generic pharmaceutical channel economics underlined DiRx's vision for a simple, cash-based subscription model built around the customer and a reimagined pharmacy access experience.
Through a digital platform, meaningful consumer outreach, and enhanced levels of customer service, DiRx seeks to expand access and enable more people to live healthier lives.